Post by Vermin King on May 24, 2020 6:33:19 GMT -9
I don't know why I can't seem to stay focused on anything lately (except yard work)
I now have my images for Scottie's Ridgeline, but don't feel like dealing with the math
I will pull up the Rialto Bridge, do a little, then close it out.
Been researching possible topics for design, been finding old models that used to be in my collection, finding jpg's of models that are on my hard drive, but not overly obvious what they are by the file name, spent a lot of time this week looking at Automata, because I think models that can actually do things would be cool, and trying to find a new project that will not only be different, but something that may be useful to the community.
After doing yardwork of my own yesterday, I helped a neighbor down the street with cleaning up their yard. Now, from my front porch, I can't see a neglected yard. This end of the street is looking good.
Well, one of the boys who lives there asked if I had worked on any trucks lately. Since I saw the Kirin truck earlier, I thought maybe I should revisit it.
To get it to the same height as
Christopher Roe
's 28mm Convoy, it needs to be scaled to 76.8%. One of the reasons that I thought of this was the way they reinforce the back of the wheels, somewhat similar to
lightning
's medium undercarriage on his hearse. It will need to have treads, and I am thinking of losing the bottle holder and making this a delivery truck with a box trailer.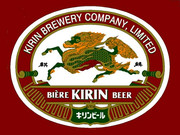 And turn the red on the cab to the Kirin Beer red.
Or I could just turn the trailer into a full flat bed. Hmmm
Another thought is to rescale some of the Canon mini-trucks to fit with this cab. We'll just have to see if this goes anywhere
EDIT --
Well, those mini-trucks aren't really 'mini' so much as 'smaller'. In much of the world, they use truck platforms to fit the job. In the US, we would probably look at these as medium-duty commercial trucks, not the over-powered, bigger-than-they-need to be trucks we seem to desire. If you need a truck, you get the largest possible one to do the job without looking silly. I was looking at the Cement Mixer. To have its height the same as the Convoy trucks, it needs to be printed at 85%, but in a discussion with AirDave on another set of vehicles, he points out that to keep scale the same, you need to look at the wheels. Depending on era, wheels on similar vehicles are roughly the same size. Using this methodology, the Cement Mixer needs to be done at 75%. If I build it, I think I will use 75%